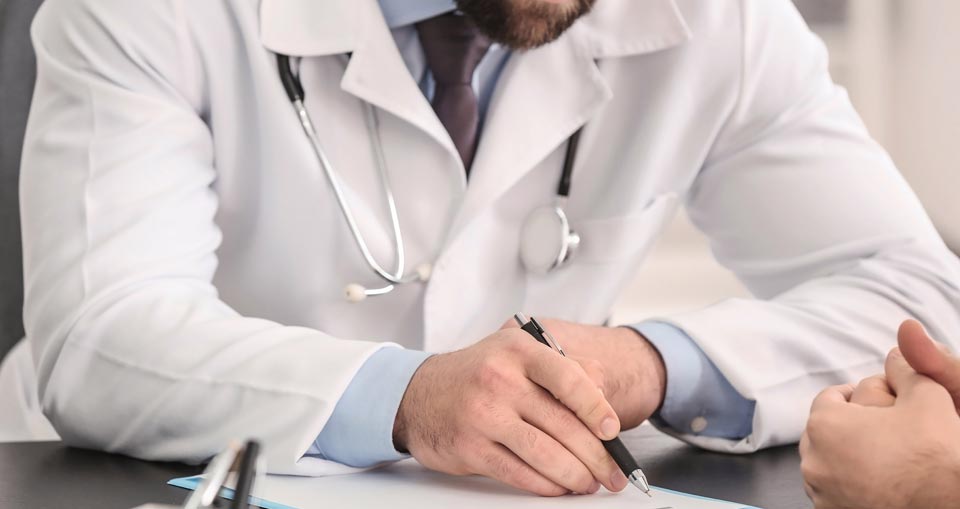 What Can I Expect From my Prostate Care Therapy
The Florida Center For Prostate Care team wants you to be comfortable and confident about your treatment experience.
We understand that knowing what you can expect from your therapy and afterward is vital in preparing for your treatment process. By having an acute understanding of the technology we use in your treatment, we realize that this can calm any anxiety that you may have.
YOUR TREATMENT PROCESS
Meeting Your FCPC Radiation Oncologist
If part of your treatment plan includes radiation therapy, an FCPC radiation oncologist will first meet with you to discuss the use of radiation in your treatment and answer any of your questions.
Radiation therapy must be aimed with precision at the same target every time treatment is given in order to be most effective. "Simulation is the process of measuring your body and adding marks on your skin to accurately and safely direct the beams of radiation at intended locations.
The radiation oncologist and radiation therapist position you on the simulation machine in the precise position that will be used during your actual treatment. Depending on what area of the body is going to be treated, the simulation may include an immobilization device. This device ensures that you remain in the same position every time you receive your treatment.
EXPERT & EXPERIENCED: TALK TO A PROSTATE CANCER TREATMENT EXPERT
Get a second opinion on your prostate cancer treatment options from Florida Center For Prostate Care, your prostate cancer treatment experts.